We Have New Team Members
Posted By bsapp – Jul 29 | 2013
Sapp Design Associates Architects is growing and is pleased to announce the hiring of 4 new members to the team! SDA is committed to bringing together smart, talented people from a diversity of backgrounds!
Brad Mckenzie | AIA 
Brad has over 17 years of experience in all phases of architecture from due diligence through construction administration. He has worked on various project types including retail, churches, offices, and multiple medical and dental projects. Brad is also a skilled leader; before returning to his true passion of architecture he spent three years as Vice President of engineering at a national manufacturing company.
Ben Hall | Architectural Intern 
Benjamin is a native to Springfield and attended Drury University's Hammon School of Architecture. While there, he studied at the Danish Institute for Study Abroad in Denmark. Benjamin has served 7 years in the United States Air Force Reserve as a Staff Sergeant, and graduated at the top of his class. [bra_border_divider]
Devon Swatzell | Architectural Intern 
Devon recently earned a Master of Architecture and minors in Business Administration and Global Studies from Drury University. Her college honors include the Deans Scholarship and Deans list each semester along with membership in Tau Sigma Delta Honor Society and Mortar Board National Honor Society.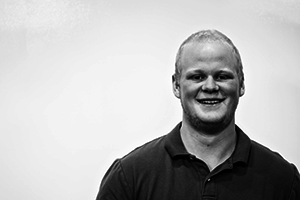 Nick Beishir | Architectural Intern 
Nick recently earned his Masters of Architecture degree  from Drury University.  His College honors include the Librarium Award for Excellence in Design of the spring of 2011 -2012. He is involved with many phases of the design process and is currently member of the American Society of Architectural Illustrators.