Avg. Architects Experience
We are a full-service architecture firm located in Springfield and Kansas City, Missouri that brings 38+ years of award-winning experience to every project.
Republic Parks and Recreation 
The City of Republic tasked our team with envisioning a new future for their existing parks that would … 
Lebanon School Innovation Center
Converting an existing 100,000sf mall from the 1980s into a collaborative hub driven…
New Reed Academy
Reed Academy represents a forward-looking architectural endeavor that embraces the legacy of a century-old community middle school while embracing the needs of modern education. Through a seamless blend of innovative design, and strong heritage, the new school will embody the values of creativity, education, and neighborhood connectivity, fostering an environment where students can thrive.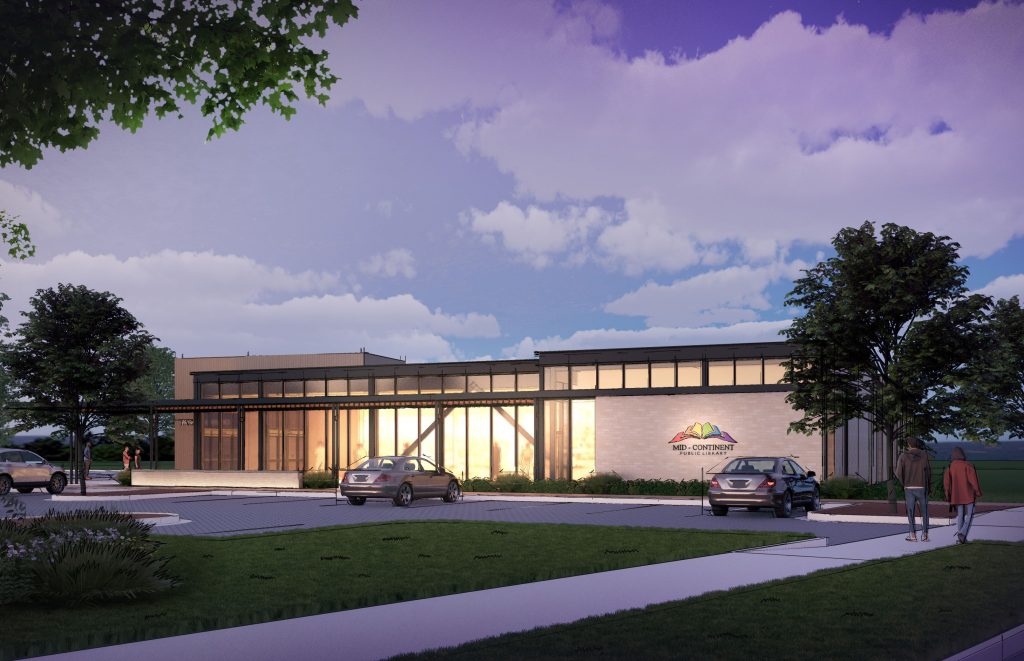 Riverside Library 
MCPL Riverside Branch sought to become more than just the building itself. The experience begins immediately as library users approach the site, entering into an extension of the existing park..
Aurora Recreation Center
The Aurora Recreation and Event Center will be a remarkable 32,700 sf facility designed to unite and engage the community. Nestled on a sprawling 24-acre site, this center offer…..
East Independence Library 
The Library starts with a concept focused on a lantern, an opportunity to play with glazing and control light between the interior and exterior…..
State Fair Community College
The Center for Advanced Agricultural & Transportation Technology will be a new 67,000 sf building on the State Fair Community College campus.
Architecture is the basis of who we are and what we do. Based in the heart of the Midwest, Sapp Design has 30 years of award-winning design and a relationship-driven mindset.
Creating buildings that are beautiful inside and out! Our interior design department's focus is to create custom spaces that transform your organization's culture, goals, and values into an aesthetically pleasing space.
Strategic Master Planning
Our master planning services create a living document that aligns your communities' or organizations' goals with planning for growth with available resources strategically.
Often the first step in a project, as a means to explore a project's viability. We analyze relevant factors such as the site, program, codes, and aesthetic quality to help determine a budget.
Sustainable design initiatives are part of every project we work on. Our team has completed multiple LEED Certified buildings and even designed schools that score nationally in the top 5% in regards to energy efficiency.
We love reinventing the use of an existing building while honoring the buildings it's defining characters. While these buildings can be some of the most challenging, they are considered one of the greenest forms of sustainable design.
Sep 13th, 2023
Best Places To Work 2023
We Made the Top 5, Three Years in a Row! We are thrilled to announce that Sapp Design Architects has once again been recognized by Biz 417 as one of…
What our Clients have to say
"I would highly recommend working with Sapp Design to meet your architectural needs. They have worked with the Monett R-I School District for 15 years leading the development of safe and viable facilities and grounds. During this time, they have demonstrated a commitment to quality service and have been both professional and personal with their feedback, suggestions, and support for the district. Their team of professionals has been wonderful to work with as they have led the development of our Master Facility Plan during the 2019/20 school year as well as numerous projects of various sizes during the partnership with the district." 
"They did an amazing job of taking what had been a dream for many years and put it down on paper to become what is now a reality. The project currently is well under budget and expected to be completed on time for our students next fall."
"The team at SAPP is always professional, creative and responsive to the needs of our school district. The quality of work and communication is exceptional."
"Throughout our current project, Sapp Design Associates has been instrumental in assisting our district in the design and building process.  We are fortunate to have their vision, knowledge and expertise to help us create a building that meets our current and future needs."
"Our library system has over thirty buildings over three counties.  We always seem to have a new project, a major repair or need a renovation.  When that is not the case, then we need to plan for the next round of projects. Since we started working with Sapp Design Associates in 2006, we have found them to be willing to work with us, to try new ideas, and to help us be good stewards. It is important to provide a modern library experience for people to keep the library relevant. Sapp Design Associates allows us to determine a library-appropriate response for the needs of our community while keeping the construction and operating costs for our buildings in line with the public's expectations."
"The Christian County Library has had a long term working relationship with Sapp Design Architects. In 2013 when I became the Executive Director and I found out Sapp Design was the contracted architect for the library, I could not have been more pleased. Their reputation and fantastic work precede them."
OUR FLEXIBILITY AND 30+ YEARS OF EXPERIENCE ALLOWS US TO SEAMLESSLY WORK WITH YOU TO ACHIEVE RESULTS THAT ARE TRUE REFLECTIONS OF YOUR VISION. We specialize in safe rooms, library design, and education design. Find out why we're one of the top architecture firms in Springfield, MO!
let's take the next step & work together