National Library Week
Posted By Laura Scheele – Apr 24 | 2023
This week we are celebrating National Library Week. We recently spoke with a few library directors in Kansas City and Springfield, Missouri to hear their experiences about how libraries have changed over the past few years, and how they anticipate them to change in the future to better serve their communities. Libraries provide a plethora of resources and programs for families, small businesses and patrons.
"10 years ago, it was a transactional model where you come in and you check out a book. Now we are seeing people use the library as a collaborative workspace." – Aaron Mason
Aaron Mason is the Library Director of the Mid-Continental Public Library (MCPL) System. One of the district's libraries is the Green Hills Library Center in Kansas City. In addition to books, meeting rooms, a coffee shop, and children's area, the Green Hills Library Center offers a Culinary Center or commercial incubator kitchen space that can be rented out by the public. The space is used by food trucks, caterers, and even retail food vendors that have outgrown their home kitchen but are not able to have their own commercial kitchen. Green Hills will also soon offer culinary classes in the new teaching kitchen, teaching basic cooking skills, healthy eating, and more. The Colbern Road Library Center, another of the MCPL libraries, houses the Square One Business Center which connects entrepreneurs and small business owners to resources, mentors, and workshops that help them grow their businesses. Square One has programs across many of the MCPL libraries. MCPL also has a program called the Access Wellness Initiative which focuses on supporting the health and wellness of area residents through education and resources. 
"Public libraries have an obligation to serve the public. So, we want readers of all ages to be able to come into our spaces. To find validation and to broaden their horizon to become better informed citizens." -John Heron
John Heron runs the Kansas City Public Library System. All of John's libraries have "community rooms" of various sizes. These rooms are a place for people in the surrounding neighborhoods to come together for small meetings, hold workshops, have community forums, or any other group activity. John says that these rooms are booked up from the moment the libraries open until they close. He points out that there are always more community needs than available resources.
"Every modern Public Library should have a community room, study rooms, maker spaces, digital learning labs, podcasting studio, computing centers, and specialized early childhood learning environments." -John Heron.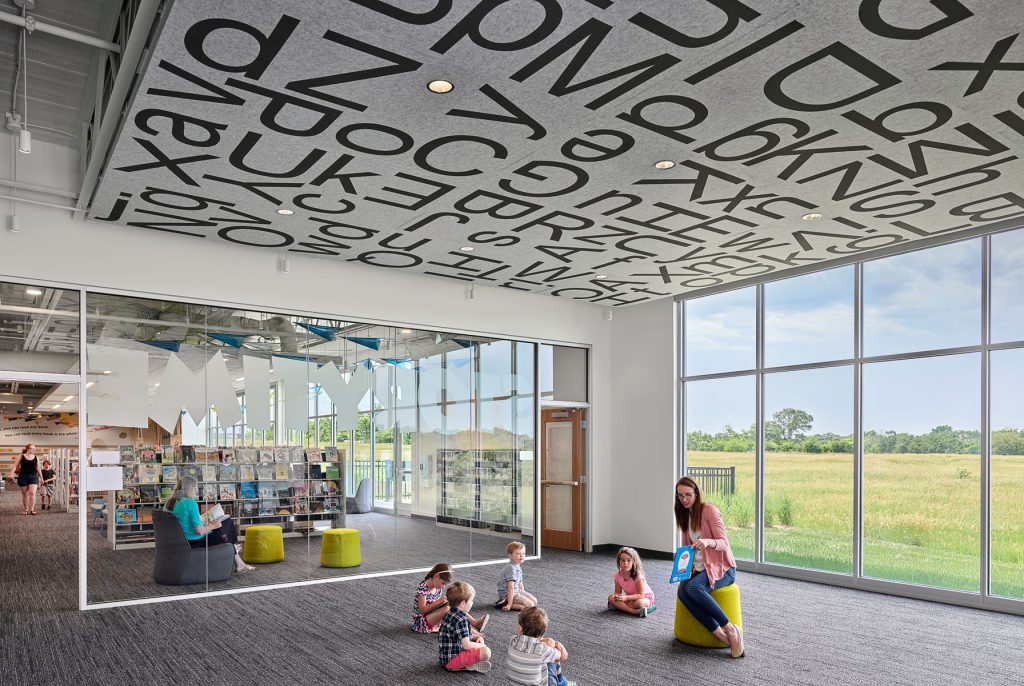 "We'll always do story hour." Regina Cooper speaks to the importance of early literacy training and the importance of these family and children's focused events. "The parents learn how to interact with their children and learn about their development and what is appropriate to do at what age. That's a big thing that has been going on forever and it helps the children learn to read, helps them to get ready to learn to read, and it supports the school systems as they're reading and learning." –Regina Cooper, Library Director of the Springfield-Green County Library District.  
Regina spoke about the growing popularity of events at libraries and recently the Library Center had an event where the symphony performed. The turnout from the community was tremendous. She goes on to say that having a large auditorium space and event space is increasingly more important at libraries that offer events for all ages.  
Another growing service at libraries is telehealth. Regina speaks to the increased demand and how the library can support the community in getting care more easily. "Telehealth is becoming more prevalent, and we want to provide spaces for people to come to the library and have a doctor's visit with telehealth. Of course, this will have to be private, but now we need to provide the technology for people to have those Doctor visits." -Regina Cooper 
The libraries mentioned are just a few examples of Next Generation Libraries Sapp Design has worked on over the last few years. Having completed over 70 libraries throughout the history of our firm, we have helped many districts adapt their library facilities to suit the changing needs of the community. Brad McKenzie, a Partner and Senior Project Manager at Sapp Design, has become our lead library planner and designer, and regularly presents on library design and library trends at PLA, MLA, and KLA. Topics have included discussions about various construction delivery methods, community partnerships for library services, and how technology has impacted library operations and design. We have a passion for progress and keeping up with the pulse of library trends and community needs is important as we design these important landmarks in the community. Our greatest fulfillment is witnessing firsthand how the libraries we design enrich life for generations.