Posted By bsapp – Nov 18 | 2013
Tornado Safe Rooms can Protect Schools and Communities while serving a dual purposes as multipurpose gyms, classrooms, cafeterias and community rooms.
The Midwest is no stranger to tornados but unfortunately when most people think of a tornado shelter they typically think of an underground bunker used only during a storm. While underground safe rooms do provide a safe place it is hard to effectively make the space serve a duel purpose and can actually cost more than an above ground structure.
Since 2006 Sapp Design Associates Architects has taken a different approach by helping dozen of school districts and communities design their safe room as a multifunctional space that is incorporated into the daily functions of a school or community. Our design team has designed safe rooms that serve as multipurpose gyms, classroom, cafeterias and community rooms.
Recently we have been working with Joplin, Missouri school district's new Irving Elementary School, which was destroyed by the devastating May 22, 2011 tornado. The new elementary school features 2safe room that can house the entire school population as well as anyone within a min walk to the schools. The schools main Safe Room can hold well over 1000 people in event of a tornado, but on daily basis functions as the school main gym space featuring bright colors and even FEMA rated windows to provide natural light into the space.
When it comes to building these structures there is a premium in the cost, However FEMA has grants programs that can help pay for the construction of these safe rooms. Through the Hazardous Mitigation Grant Program (HMGP) or the Pre-Disaster Mitigation program (PDM), FEMA funding for safe rooms can cover up to 75% of the cost of construction for a facility that will provide near absolute protection during an EF-5 tornado.
Kfor TV out of Oklahoma City did a great story on Joplin Schools and the new Irving Elementary School designed by Sapp Design Associates Architects.
Posted By bsapp – Nov 13 | 2013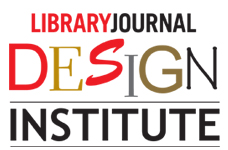 Last week Sapp Design Associates's Library Design team was invited to St. Louis to participate in the Library Journal's "Design Institute". This highly acclaimed library design event brought together leading architectural firms in library design and over 100 library directors from across the country. The Design Institute's focus was to address the challenges libraries face in reconfiguring their spaces to accommodate changing user needs such as ebooks and other digital resources expand and lifelong learning and literacy, which is ever more critical today. Designers Jim Stufflebeam, Eric Street, and Lisa Drew-Alton from SDA were part of several panel discussions, as well as design workshops.
A key feature of the Design Institute allows for library directors to submit specific design challenges. These challenges are then narrowed down and paired with an architectural firm by the Library Journal. Each architectural team works collaboratively with their group through various interactive exercises to explore, solve, and present new ideas on the challenge given.
Our Design Challenge: Brentwood Public Library
SDA was partnered with Vicki Woods, Director of the Brentwood Public Library, which is part of the Municipal Library Consortium that serves portions of St. Louis County, Missouri. Brentwood is a small, well used suburban library, nestled in the basement of the City Hall, which is a dilapidated 75-year old building that is partially vacant. The building has several grade changes, but only three stories. It has too many stacks and not enough collaboration space (meeting & study rooms), seating areas, and office / workroom space. The library is trying to decide whether to renovate the existing structure or build a new facility.
The design challenge focused on the process of how to make this kind of decision. SDA led discussions looking at the library's requirements for space and programming, the needs of the community, demographics of the city and the patron's. The discussions then explored limitations of the existing building and site as well as various funding options that are available. It also weighed the advantages and disadvantages of renovating verse building a new structure and how those decisions might affect the ability to provide 21st century destination library services.
At the end of the session, participants left with tools and ideas on how to make the necessary decisions that will engage their communities to better serve their library districts.
Posted By bsapp – Nov 8 | 2013
This year at the 2013 Springfield Missouri Contractors Association Dinner, NAWIC (The National Association of Women in Construction ) Southwest Missouri Chapter presented SDA's Bonnie Crawford, AIA , LEED AP with this year's Rosebud Award. NAWIC's prestigious Rosebud award celebrates outstanding woman in construction who have 10 years or less experience in the field of construction. To win this prestigious award many letters of recommendation must be submitted and is reviewed by a group not associated with the construction industry.
Bonnie Joined SDA in 2005 after graduating from Drury University's Hammons School of Architecture. Since that time Bonnie has completed her Architectural Registration exams and is now a Licensed Architect and has participated in several landmark projects in our community. Bonnie excels at each challenge and responsibility she is given with a positive "let's get it done" attitude and always with a meticulous eye for detail. Bonnie is not only a valuable member of our Team, but also to the Design and Construction Industry as a whole by investing her time and energy into educating students at various career activities and through the Springfield Contractors Association Scholarship Committee.
Client Quotes,
"Bonnie Crawford is the best listener I have ever known and she then causes that listening to become buildings; buildings that are beautiful, functional, and that the children of this district love."
Richard L. Henson, Ed.D. – Superintendent of Clever R-V Schools