Located in south Springfield, Missouri The Ridge at Ward Branch is a new 100-acre mixed-use development master-planned by Sapp Design Architects. The development is one of the most high-profile projects to hit the area in several years and ties into an existing bix box retail corridor.
Phase I of this project is 315,000 sf divided into 4 multi-level mixed-use buildings. The sloped site provides a unique opportunity to have two levels of retail that each have ground-level access. In addition, a pedestrian-friendly street with angled on-street parking allows for all to experience the shops and restaurants with ease.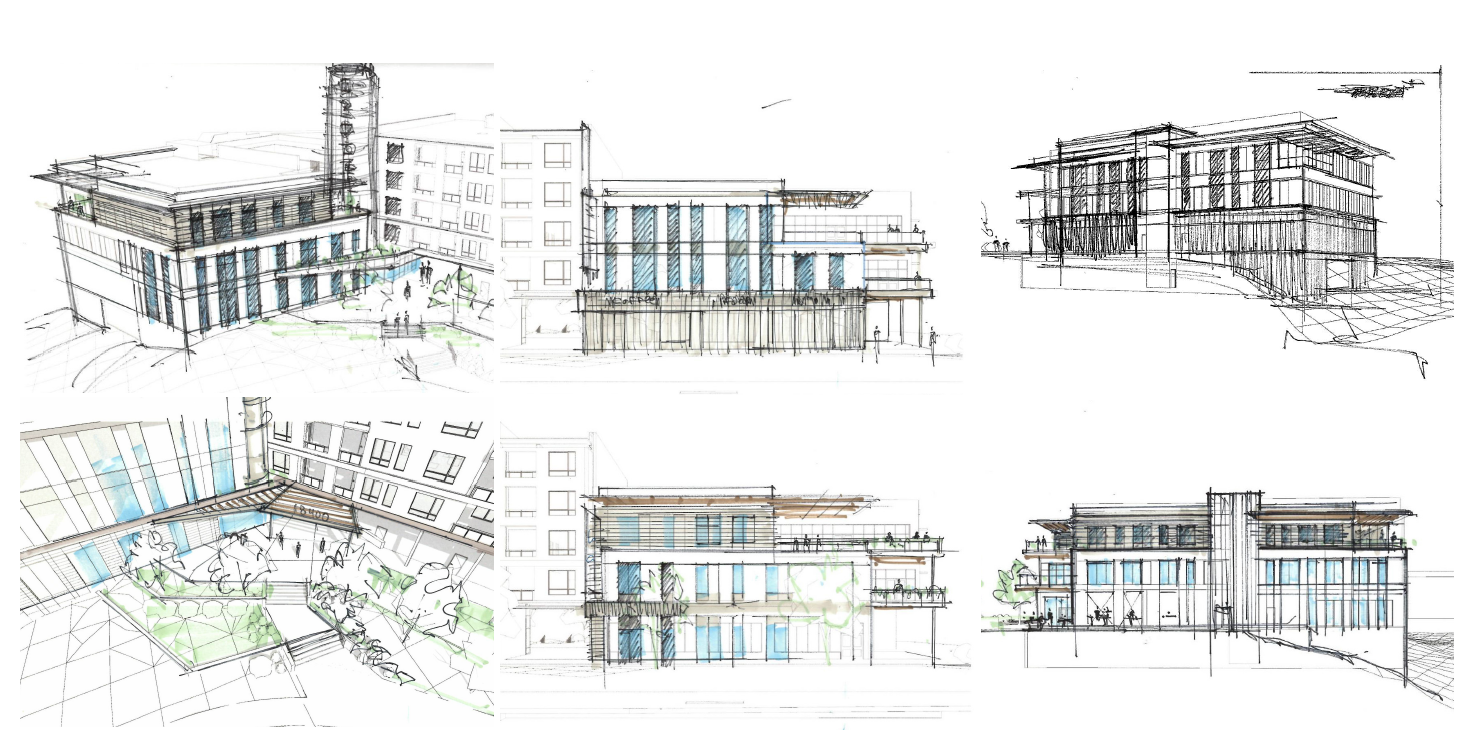 The core of the development is a plaza that takes advantage of the site's access to green space. This master-planned space provides opportunities for the development to host outdoor entertainment and connection to local bike trails.
At the top of the buildings are 150 luxury apartments, all designed to maximize outdoor views, modern technology, and luxury living styles. There is also an infinity pool, gym, and business flex space for the development residents.
This development and its construction drawings are complete and are waiting to break ground in late 2022.